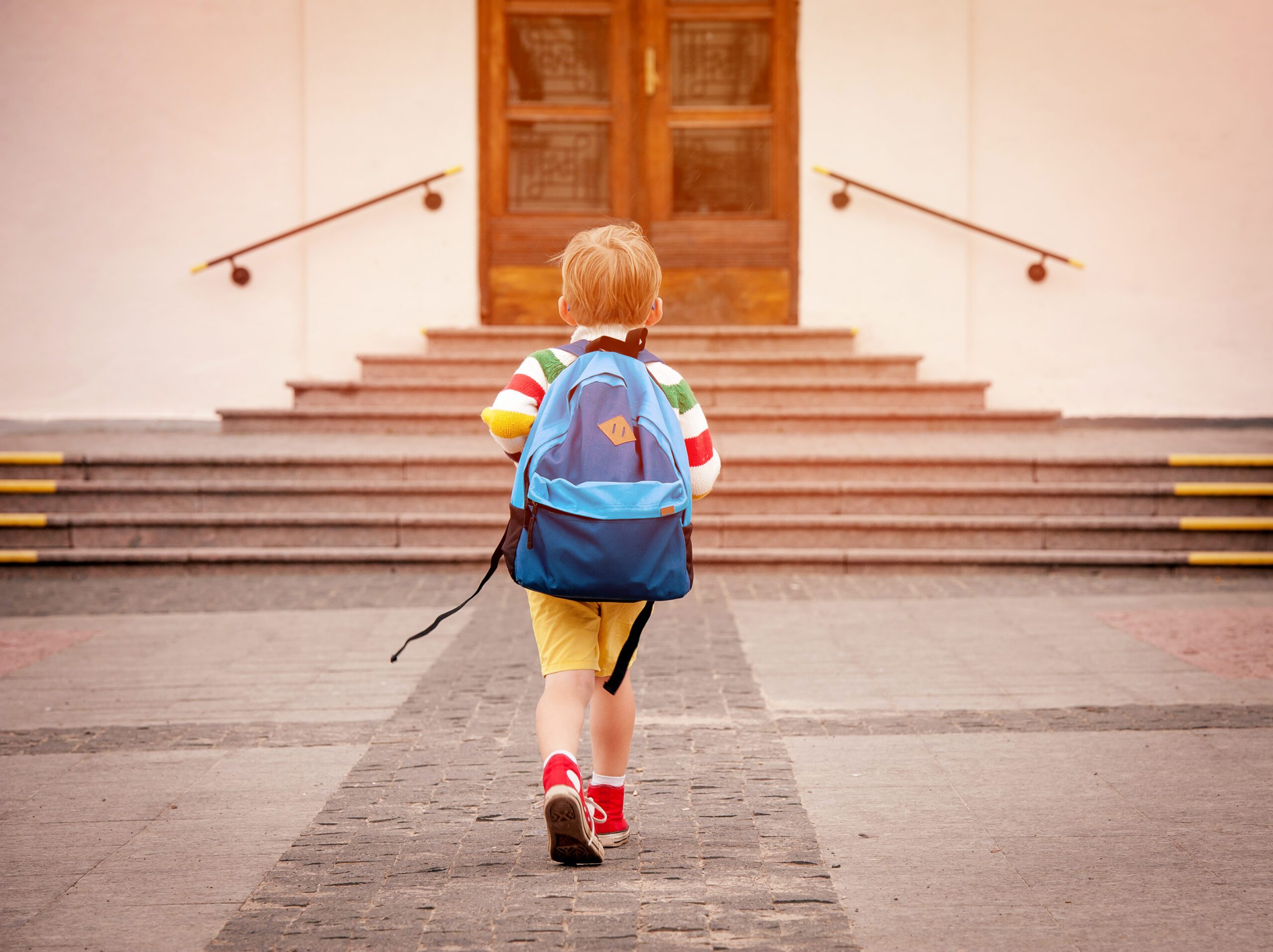 20 Jul

Montessori Back-to-School Tips for the Entire Family

The weather is hot. There's lots of rain. And there's still a few weeks left to enjoy melty ice cream cones and dip your toes in the sand. And yes… It is almost that time of year again when children and families will begin stocking up on new pencils and crayons and preparing for the school year ahead.

Whether your child is returning to school or starting for the first time, mid-July is the ideal time to get them ready for the back-to-school transition. Because when it comes to waking up earlier, having more structure to the day, and diving head-first into the preschool or kindergarten curriculum, some children can have a rougher time adjusting than others.

At Meadow Montessori, we want to help students have a peaceful and inspiring start to school so they can kick off a successful and fun year of learning and growing. That's why we've compiled this guide of Montessori back-to-school tips for the entire family… Because when everyone comes together to prepare for the new school year, children thrive the most. Let's get started!
How to Prepare for New Year at a Montessori School
The start of school is a major milestone that's equally exciting and bittersweet for children as it is for their parents. Your child may finally feel like "a big kid" who is proud to be riding the school bus, making friends, completing projects, and being a part of the classroom environment. But your child could also be feeling the back-to-school jitters or nervous about venturing out into an unknown setting without you for the first time.
Fortunately, there's a lot you can do in the weeks leading up to the first day!
Visit the School
There's no better way to familiarize your child with their new surroundings than to visit and take a tour of their school. By familiarizing them with their classroom, the playground, and possibly some of the familiar faces they'll come to know, you can alleviate some of their anxiety and apprehension about going. Meadow Montessori is also hosting a Meet the Teacher event on August 10, 2021, where families can visit the classroom and meet their teachers. Contact us to learn more!
During their visit, talk to your child about what they can expect. When visiting their classroom, explain that this is where they will spend the majority of their time with teachers and new friends. Point out that they'll walk down the hallways with the rest of their class, and play on the playground. You can also mention some of the other activities they'll get to do, like reading books, arts and crafts, playing with toys, and learning things like numbers, shapes, animals, and the alphabet.
Is your child starting at Meadow Montessori in the fall? Are you looking for a Montessori preschool in the Greater Houston area? We invite all enrolled and prospective students and their families to book a tour at our school in Richmond, TX!
Begin a Routine
After a couple of months of limitless downtime and staying up late, getting back into the routine of school is often the biggest challenge families face in the fall.
With that said, now is an opportune time to not only get your child back into a routine but the rest of the family, as well. Consistency and leading by example are the best ways to get your child accustomed to their back-to-school routine.
Here are some Montessori back-to-school tips that can help your family set a routine:
Wake up around the same time each day.
Eat breakfast together.
Read, do yoga, or meditate together in the mornings.
Shut down phones, TV, tablets, & computers around the same time each night.
Work on a puzzle or play a board game in the evening.
Take the family dog for a walk after dinner.
Devote Saturday or Sunday to cleaning the house, washing, & putting away laundry.
What does your family like to do to get back into the swing of school? We'd love to hear about it!
Encourage Your Child's Independence
Encouraging independence at an early age is pertinent to their development. But it's also something that children of all ages should continually work on year-round, regardless if school is in session or not.
At Meadow Montessori, we strive to nurture independent and confident self-learners who make their own choices and take initiative inside and outside the classroom. One of the ways we accomplish this is by approaching each day with the philosophy of "helping children to help themselves."
Throughout the school day, Montessori students partake in a variety of tasks that promote their independence. Teachers only intervene when the child communicates that they need assistance. Whether your child is a new or returning student, creating a prepared home environment can support this philosophy and make it come to fruition.
You can also familiarize and integrate many Montessori classroom tasks and activities into your child's day-to-day routine. Begin showing your toddler how to clean up after themselves, put their toys and books away, or feed themselves. Encourage older children to help with household chores, setting the table before meals, feeding and watering the family pet, and assisting younger siblings with simple tasks like tying their shoes or brushing their teeth.
Kick Off a Good Year with Montessori Back-to-School Tips
Just because school is right around the corner doesn't mean the summer fun has to stop. There are lots of summer activities that can get your child excited to learn and ready for the upcoming school year! Parents can ‒ and should ‒ get in on some of the fun, as well!
Are you and your family ready for the upcoming school year? Are you interested in learning more about Montessori education and what your child can expect in the classroom? For more information or to schedule a tour, contact Meadow Montessori today!