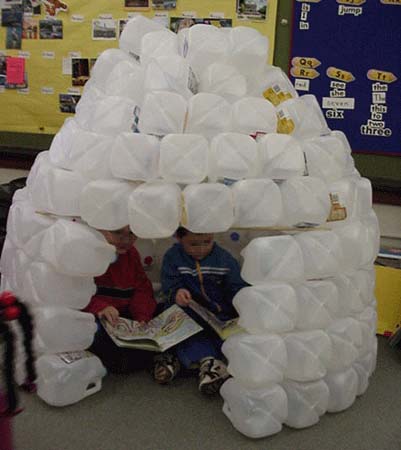 20 Apr

Earth Week 2015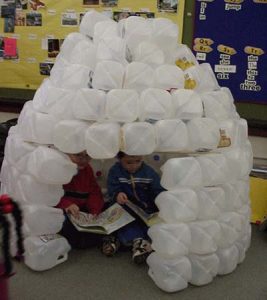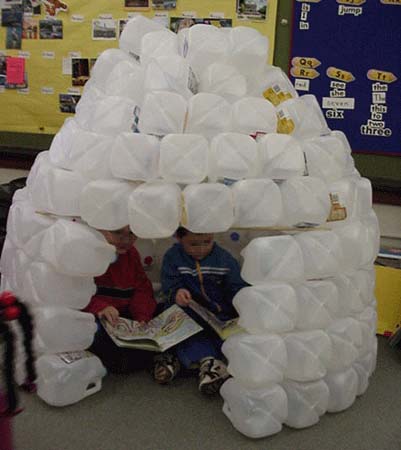 It's Earth Week! Earth day is April 22nd, but we have decided to celebrate our beautiful planet all week long. This week, our students will be learning all about the Earth and how to care for it. Our students are already wonderful recyclers. They bring re-usable water bottles instead of disposable plastic ones. We recycle everything we can, and find unique ways to re-use materials. Empty toilet paper and paper towel rolls, water bottles and milk jugs can all be transformed into ornaments, animals or instruments.
Here are some ideas you an try at home. These bring a whole new meaning to the old adage "one man's trash is another's treasure":
Make a Shoebox Guitar! All you need is an old shoebox, an empty paper towel roll, rubber bands and popsicle sticks. Cut a hole in the center of the shoebox lid. Glue a stack of 4 popsicle sticks between the hole and the short side of the box. Stretch 4-6 rubber bands along the box the long way. Glue the end of the paper towel roll to the short-side of the box (the side without the popsicle sticks). Your guitar is now ready to play!
Do you always recycle empty plastic bottles? Why not save a few and make colorful bottle bowling! You need 10 water bottles that are all the same size, different colored paint, and a soft "bowling" ball. Rinse out the bottles, add a little paint into each one, cover the bottles and shake them up! Pour out the excess paint and let dry. Once your bottles are ready, put the lids back on (hot glue them shut if you prefer). Set up your pins, grab a ball, and bowl!
If you're feeling extra adventurous, try making a milk jug igloo! You will need a lot of milk jugs and glue. What a fun reading nook.
Everything can be re-purposed into a craft project, you just have to get creative!