Parents are in search of the best possible environment for their child. How does our Montessori classroom differ from a daycare in Richmond, or anywhere else? A Montessori education addresses the whole child; physical, social, emotional, and mental development. This is done through a prepared environment, mixed age classrooms, and teachers highly trained in child development and education.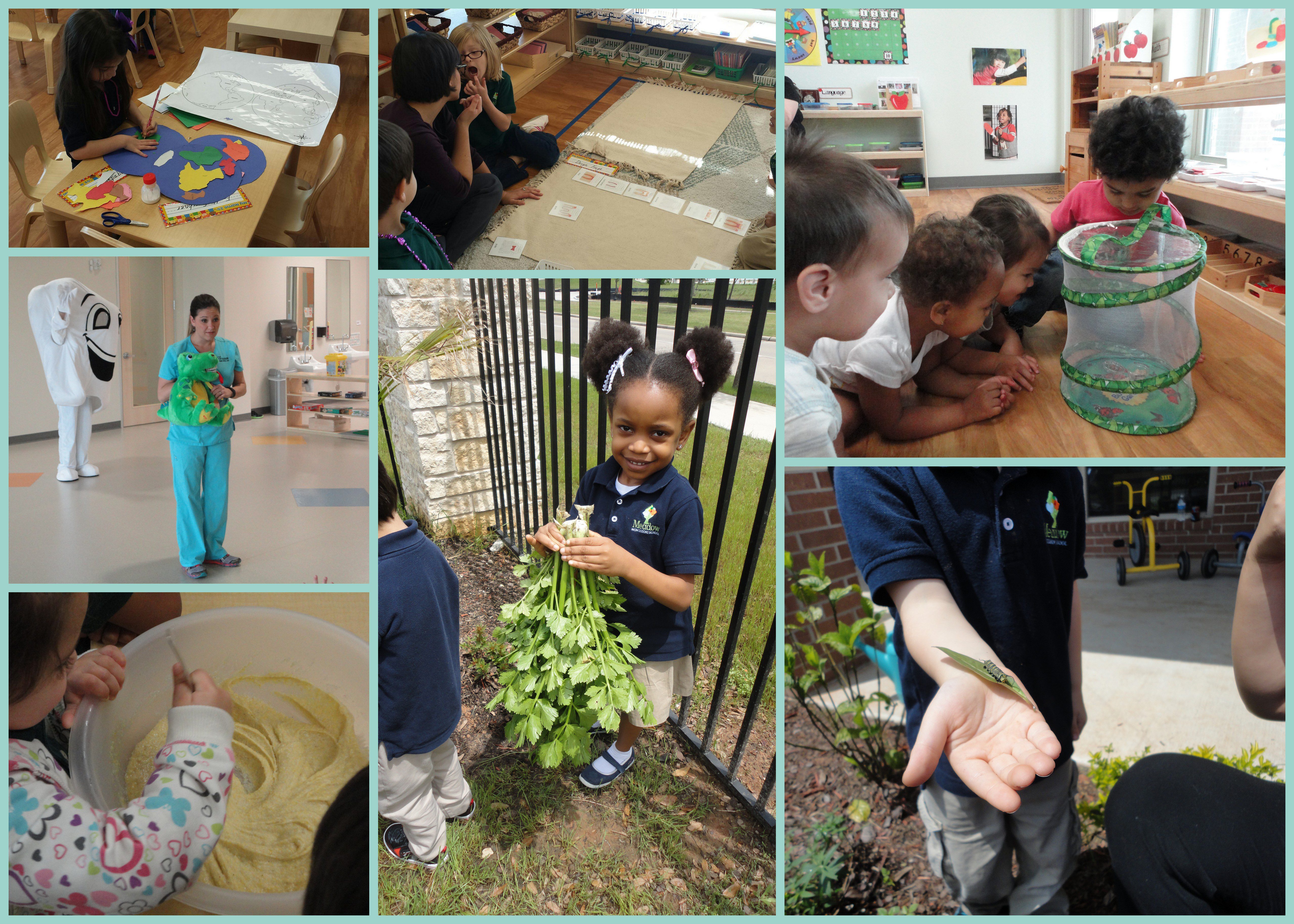 Prepared Environment
The prepared environment refers to a carefully planned physical environment. All materials are appropriately sized for the child. This allows the child to independently function and work in the classroom.
Curriculum
The Montessori classroom offers the child an age appropriate curriculum, taking into account his physical, social, emotional, and mental development. For infants through primary, this includes:
Practical life
Sensorial
Language
Math
Practical Life
These are the skills that help physical development, order, and independence. This allows for independent functioning in the classroom and the outside environments.
Sensorial
The first step for a person to organize and develop his intelligence is to organize and classify the impressions from the surrounding environment. As human beings, everything we know is learned through the senses.
Mathematics
Mathematics involves the part of the human mind which is exact, orderly, and precise. It is present at birth with the potential to be realized given the proper environment. A child as young as an infant in a Montessori classroom is aided in the development of the mathematical mind through external routine and order.
Language
The child is given opportunity for a great deal of language in the Montessori classroom. This begins as infants with the use of appropriate and proper language. The child is given the opportunity to practice social skills and conflict resolution through the mixed age classroom as well.
Mixed Age Classrooms
Classrooms with a wider spread age range allow for social and emotional development. It allows the younger children to learn from the older children, and the older children to gain a sense of pride in helping the younger children.
Prepared Teachers
The teachers in a Montessori classroom are highly trained and educated in child development. All lead teachers at MMS are Montessori certified.
In a Montessori classroom, the child receives more than just the physical care of a daycare environment. The child is offered an environment and activities that aid in his physical, social, emotional, and mental development. It aids in the development of independence, and ignites a love of learning.