Meadow Montessori School offers a well-rounded After-School program for 5-12 year old students. Students are picked up from several local public elementary schools, currently including:
Adolphus Elementary School
Oakland Elementary School
Pecan Grove Elementary School
Once picked up, students are safely transported back to Meadow Montessori in Richmond, Texas for a high-quality after school program. Once at Meadow Montessori School, students will receive a healthy snack; get help on homework assignments; and participate in enrichment activities to help them relax after a long day.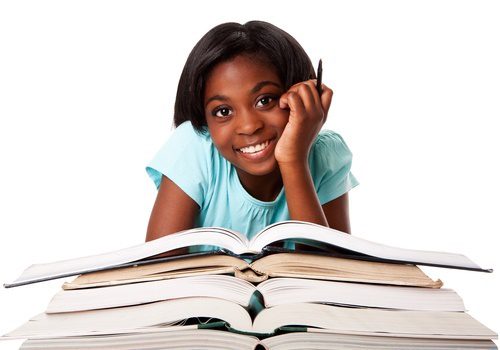 Does the after-school program provide homework assistance for students?
The after-school program is led by staff who provide homework assistance to students. Today's parents work long hard hours. When they pick up their children after work, they should be able to spend quality time with their children. Allowing the staff at Meadow Montessori to work through homework with children gives parents and children more time to spend on other family activities.
What kind of enrichment activities do students participate in during the after-school program?
Though Meadow School staff will ensure that each child gets his/her homework assignments completed, the staff also want to help students develop other interests through enrichment activities.
Sports/Physical Fitness
We believe in teaching the whole child and values physical fitness.
Students in the after-school program will participate in fun, age appropriate activities that promote physical fitness for children. As an example, take a look at this news clip from Fox 26 News where Meadow Montessori was spotlighted for yoga in the classroom.
Computers
We use top rated educational software and learning sites on the computers for computer assisted instruction.
The software or sites may be used to reinforce skills already taught or to research new topics for reports or topics of interest to the child. At all times computer use by students is safe, secure and monitored by Meadow School staff.
Creative Arts
After-school students will have many opportunities to participate in musical and art activities.
Cultivating an appreciation for the fine arts is a part of the program and fits right in with the school's philosophy.
Kids, like adults, need some down-time after a long day at school. Enrichment activities give kids that fun break from academics, yet still develop the child in other unique areas!